Headers and footers
This section along with all other formatting sections will already contain default values so there is no need to change unless you require your own style.
This is where you specify what (if anything) should appear at the top and bottom of the handbook pages.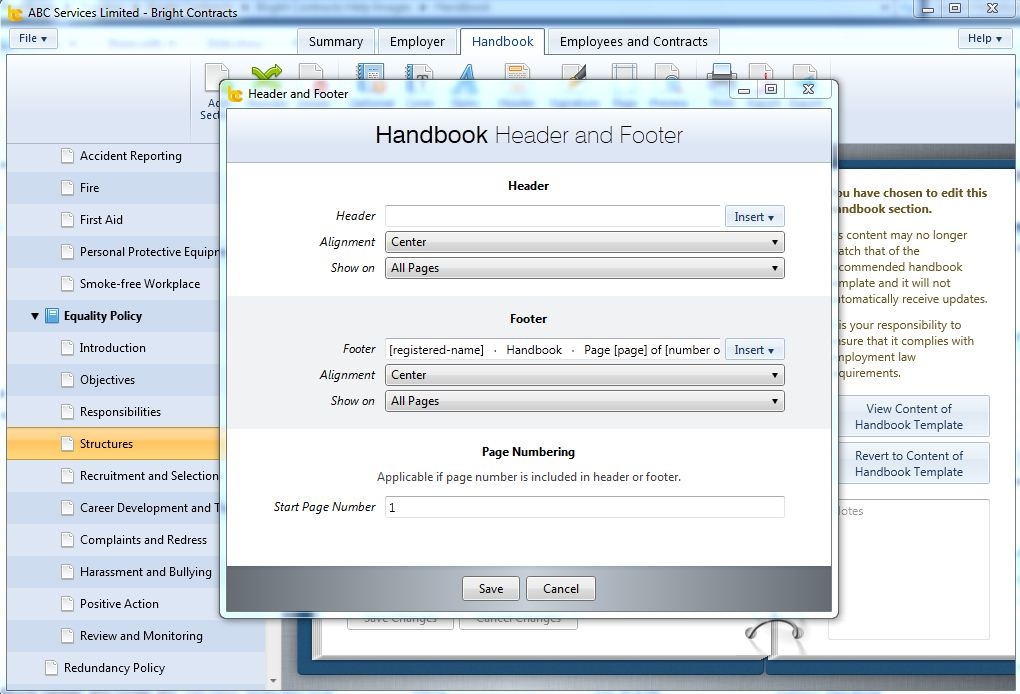 There are predefined variables that you can use. These can be selected by clicking on the "Insert" button.