Set up new employer
All that is required here is the employer's name and address.
The legal business name or registered company name is a required entry.
The program will not proceed beyond this screen until a name and at least 2 lines of address have been input.
Entries can be amended later in the Employer tab.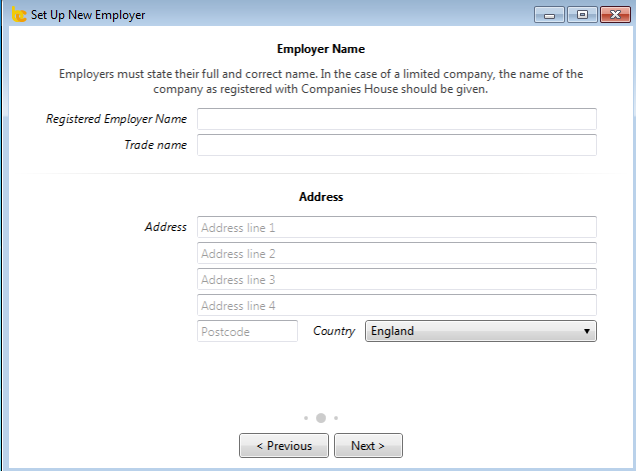 Choose a password that you will remember! Alternatively, by unticking the "Use a Password" box you can choose not to password protect your file.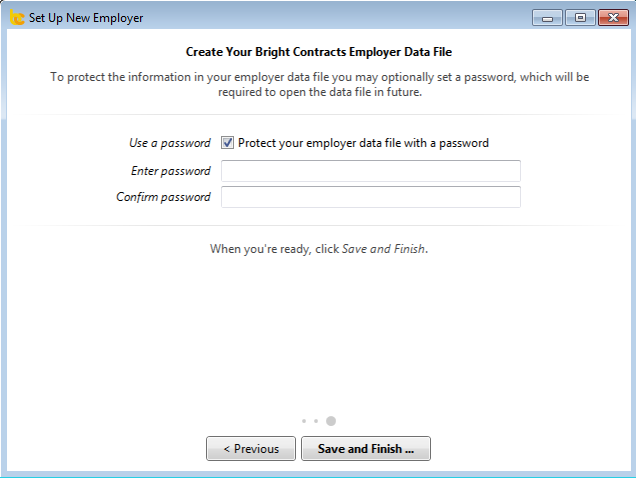 Save the employer file. The default location is My Documents/Bright Contracts. The default location can be changed in File-Preferences