Optional handbook sections
Clicking on Optional Handbook Sections in the toolbar will allow you to add the more common optional sections. If you deleted any sections, you can add them back in this screen.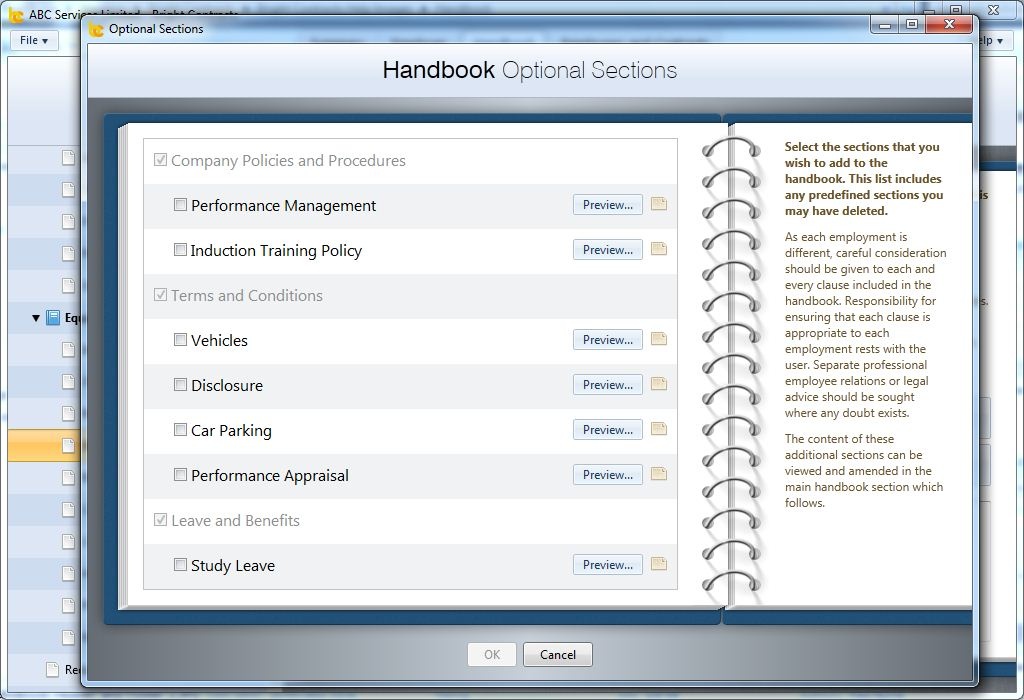 Click on the information icon to find out more or click on Preview to see the contents of the optional section.