Initial Screen
When you first enter the Handbook section, you are presented with a list of optional handbook sections. These are sections which are not included by default. You can return to this in the main handbook screen later by clicking on "I'll do this later". You can click on the information icon or the Preview button to find out more in respect of any optional section.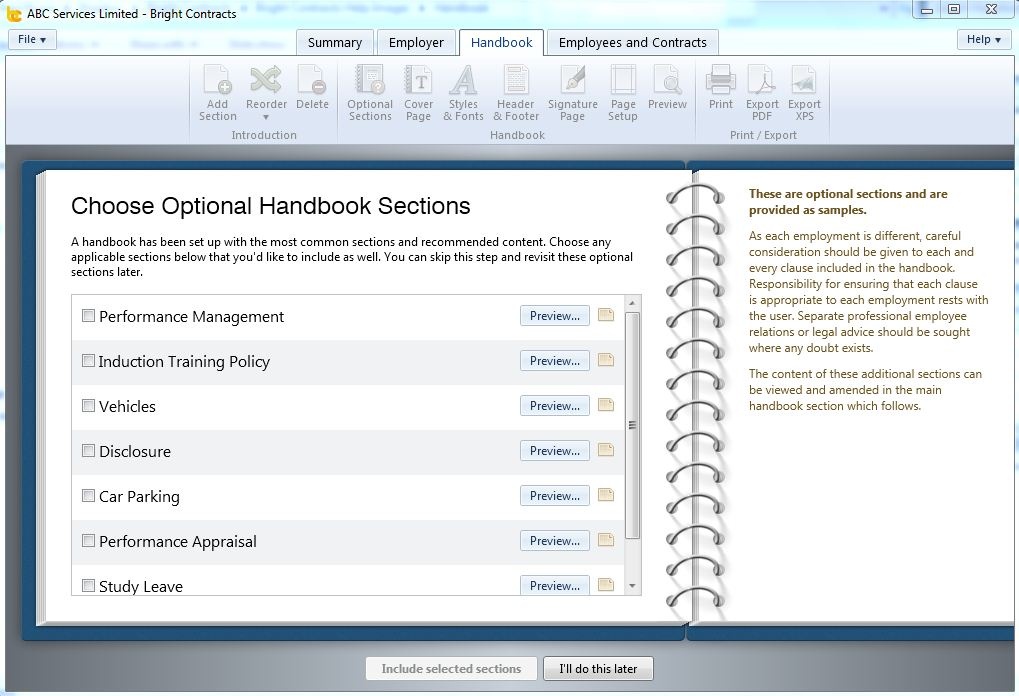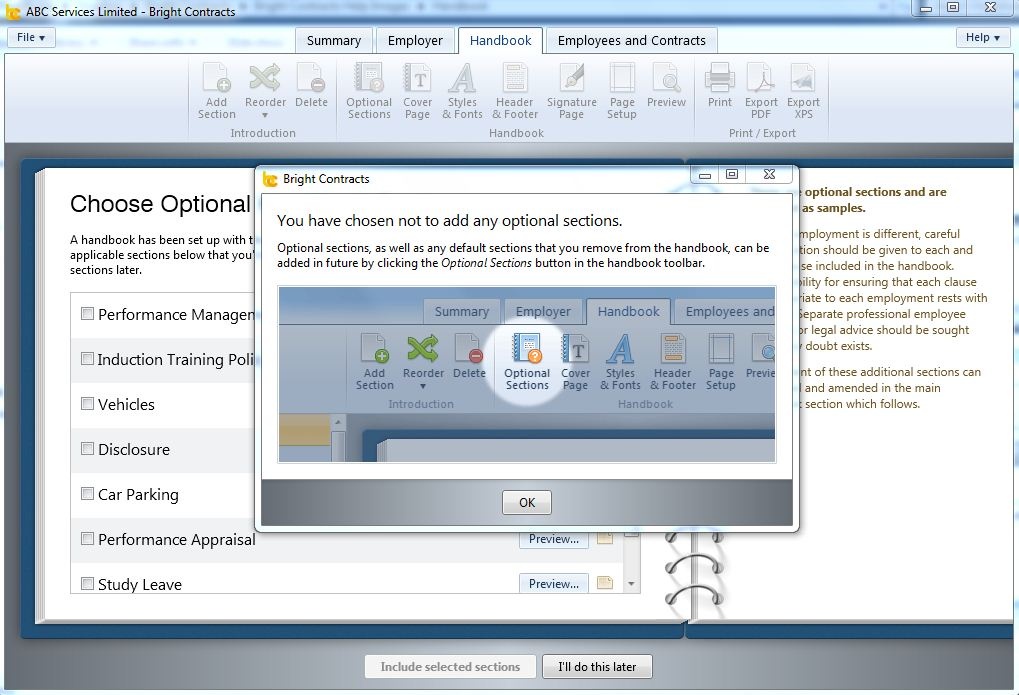 There are various handbook sections not required by most employers.
These are listed here. If you would like to include any of these sections, then tick the appropriate boxes and click OK.
You can amend the content of these additional sections in the next screen.
If you do not know which sections to add or if there are no additional sections, then just click on "I'll do this later". The main handbook screen allows you to add, delete and amend sections.