Handbook updates
Whenever we make a change to the handbook catering for new legislation or best practice, a yellow strip will show on the handbook screen.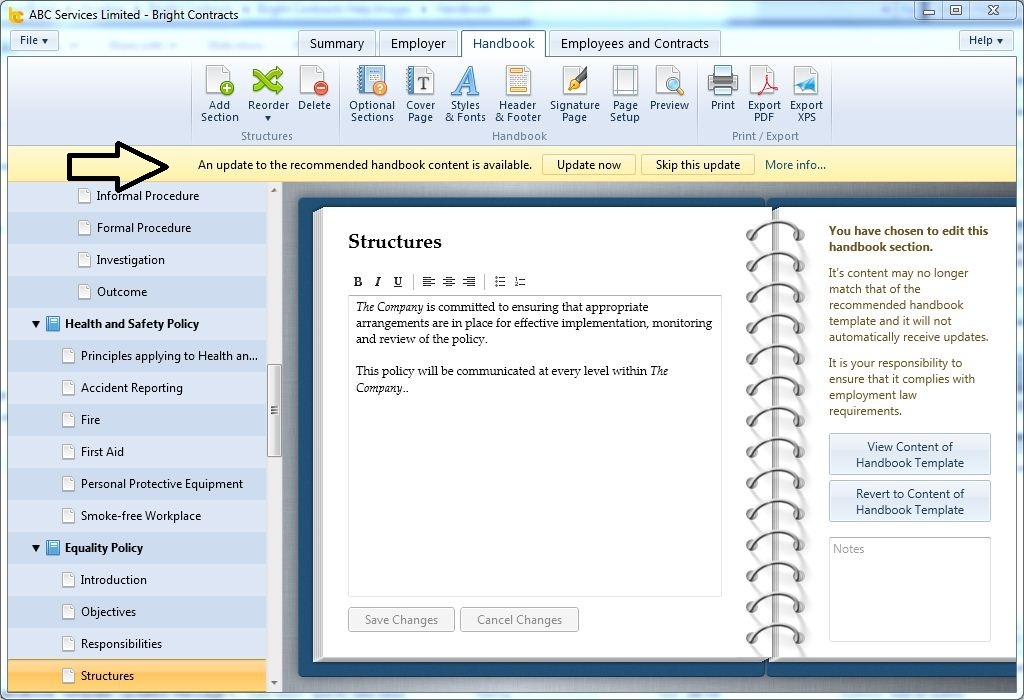 Click the "More info" link to view the release notes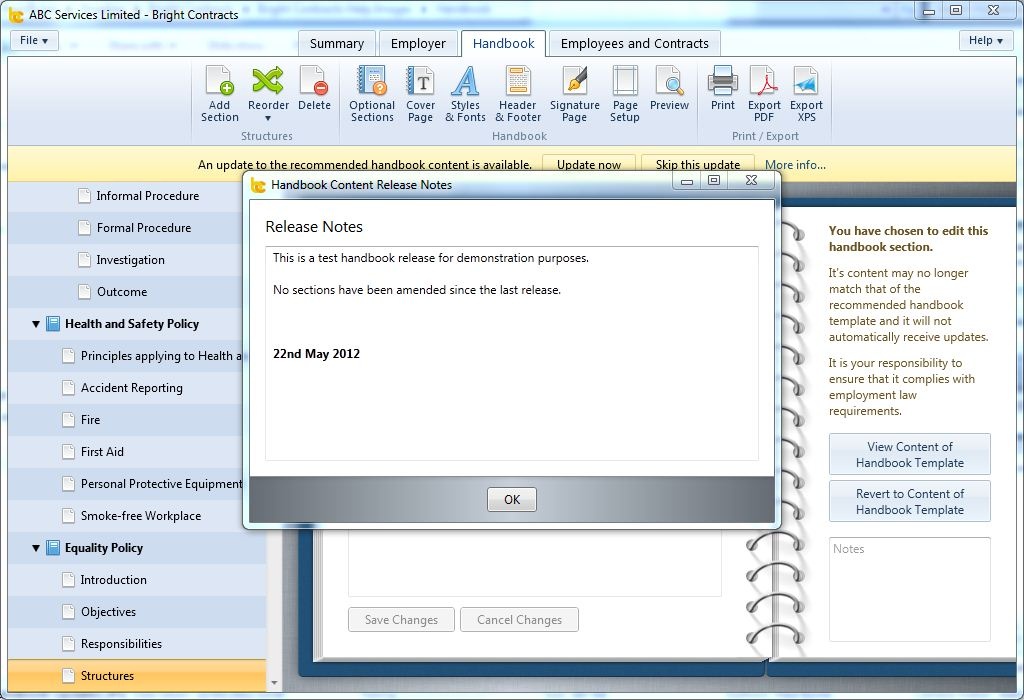 After you click "Update Now", you will receive a confirmation screen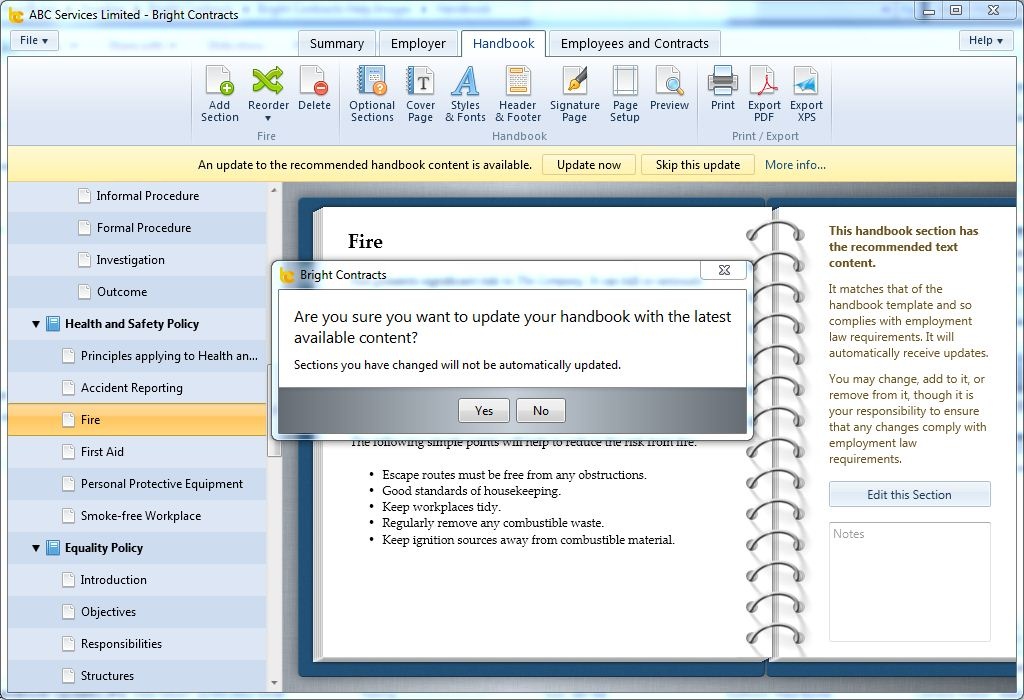 If you decide to update to the latest recommended handbook template, any sections that you have customised will not be automatically overwritten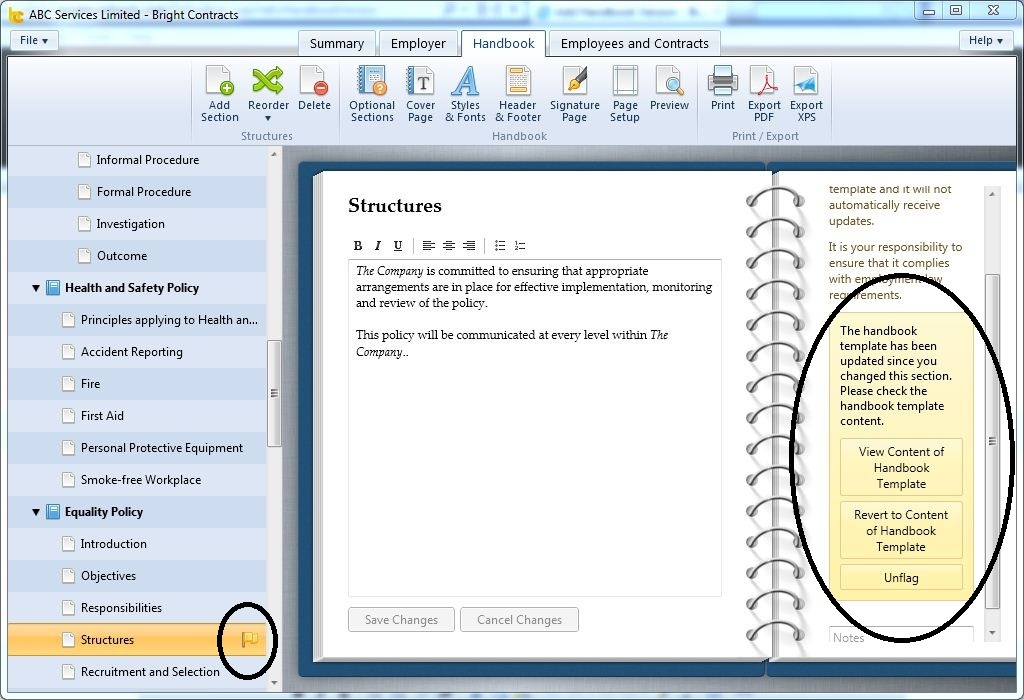 You can view the content of the new recommended section and decide if you would like to replace your own customised section with it. Alternatively, you may decide to leave your own wording as is. You might even decide to amend your own wording to include some of the content of the recommended section.