Employer Screen
This is the same detail you entered when you set up the employer. You can amend if necessary.
You can select an image file containing the company's logo where it says "Click to add logo". This saves you having to print contracts on to headed paper. A standard file selection screen will enable you to select the correct file. If you choose the wrong image file, just click on the logo again to select a different file.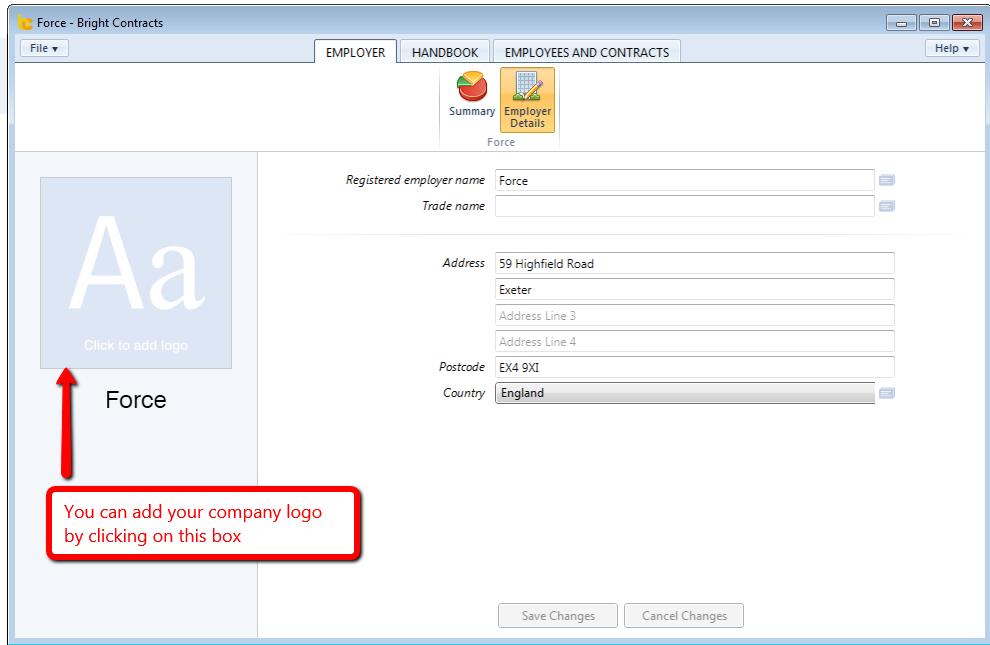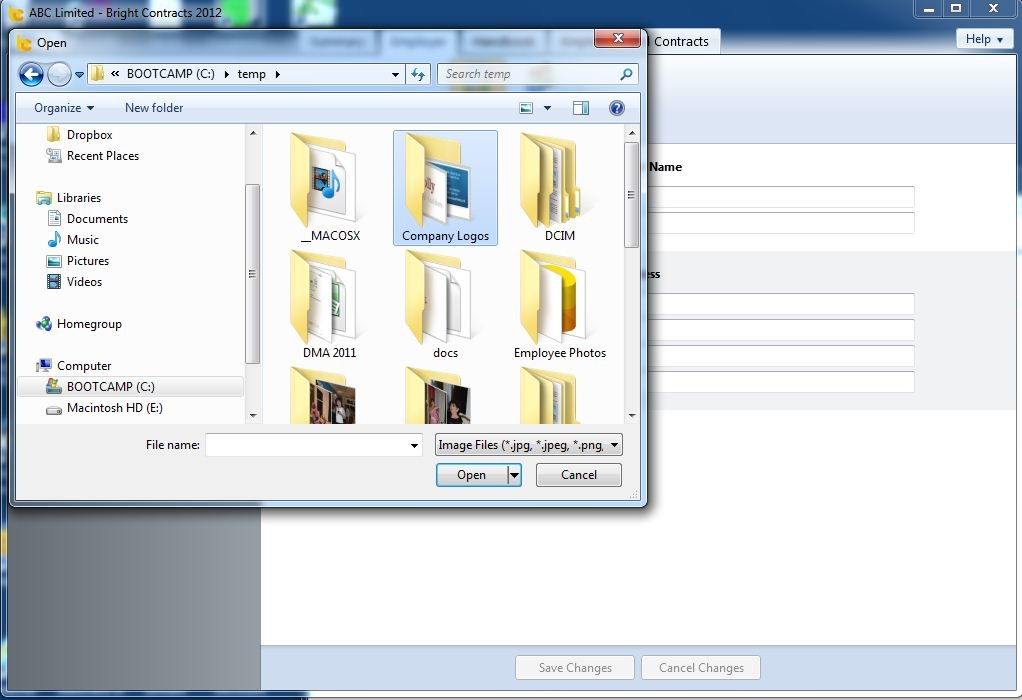 When finished, click on "Save Changes". The program will remind you if you forget to save.