BrightPay Import
At the top left of the page choos "File", scroll to "Import/Export Data" then "Import/Update Employees from BrightPay".
Open your BrightPay File Location.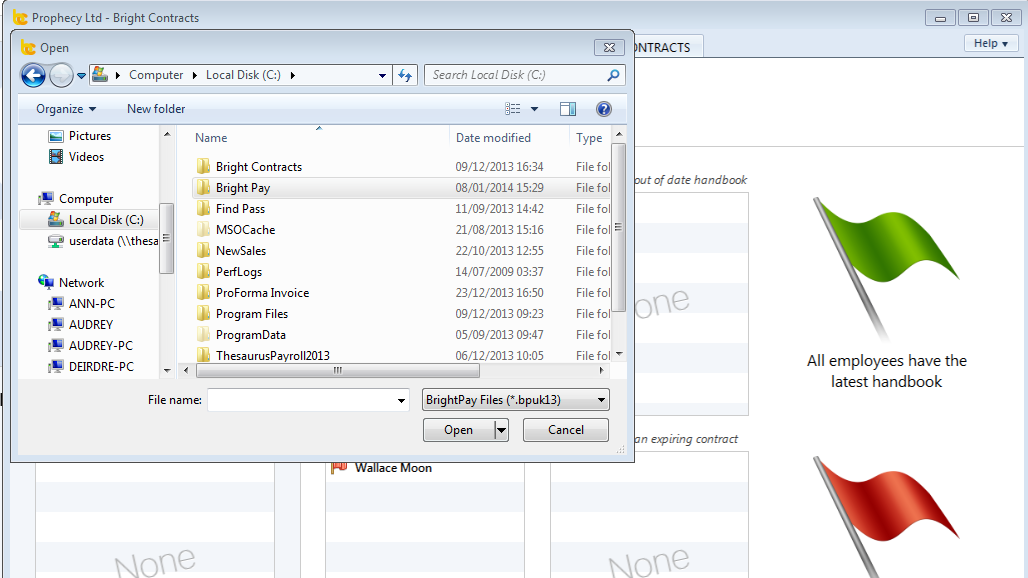 You will be promoted to enter your BrightPay password in order to access the data.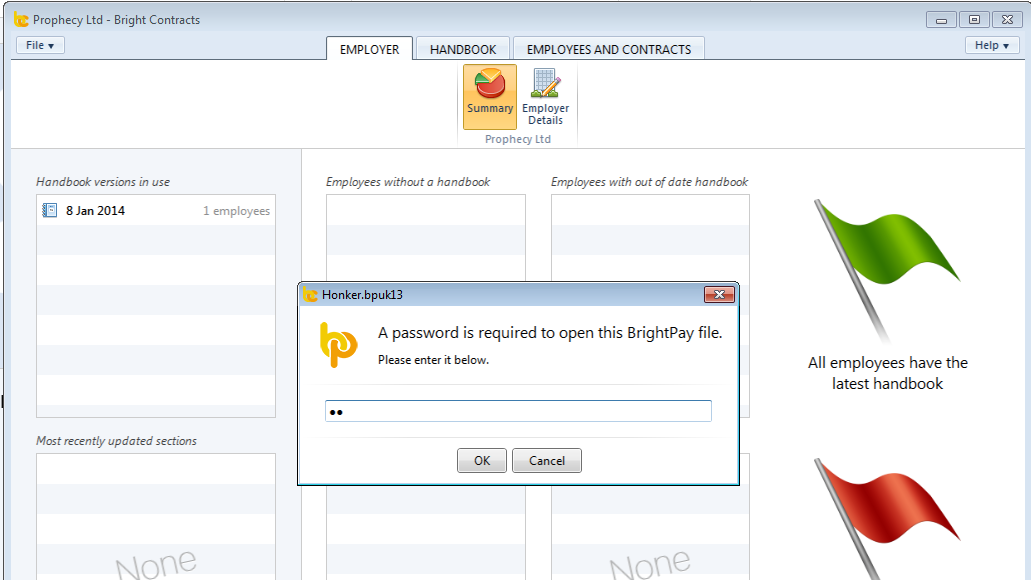 A list of all employees on your BrightPay program will appear. You can choose to import all employees, or un-tick individual's names if you do not wish to import them. To import click import at the bottom of the screen.