Contract Input - Probationary Period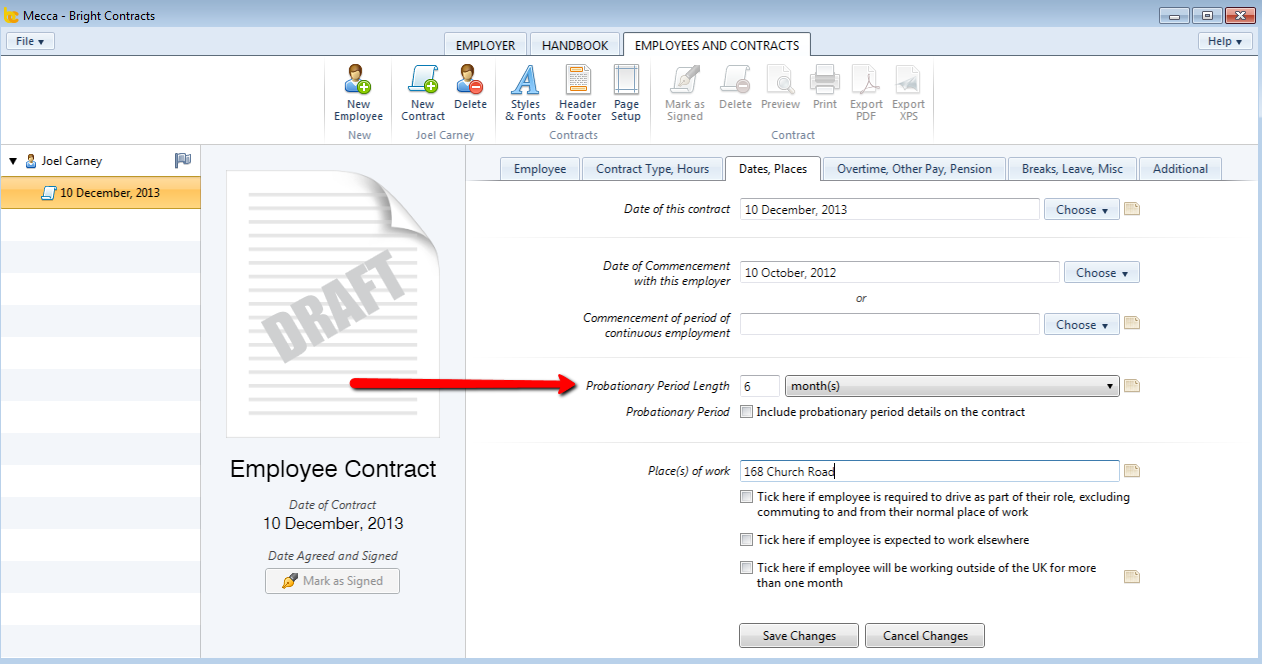 If the software detects that the date of the contract compared with the date of commencement of employment is a greater time period than the length of the probation period (i.e. the probation period has elapsed and is no longer relevant), it will automatically untick the option to print this particular contract section. You can override this by ticking the box.
This is really only an issue if you are preparing employment contracts for existing employees. It is preferable to omit mention of a probationary period if said period has already elapsed.