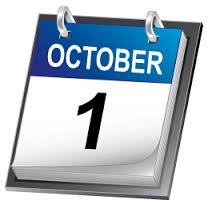 2014 has been a busy year already for employers with the changes in flexible working and the introduction of early conciliation by ACAS. October sees the introduction of further amendments:
1. Antenatal rights for fathers and partners
Fathers and partners will have the right to unpaid time off to accompany a pregnant woman to an antenatal appointment on up to two occasions.
2. National minimum hourly wage increase
a. The adult rate will increase from £6.31 to £6.50
b. The rate for 18 – 20 year olds will increase from £5.03 to £5.13
c. The rate for 16 – 17 year olds will increase from £3.72 to £3.79
d. The rate for apprentices will increase from £2.68 to £2.73
3. Employment Tribunals must order equal pay audits
Where a tribunal finds an employer in breach of equal pay, they must order the employer to carry out an equal pay audit unless an exception applies
4. Increased protection against unfair dismissals for Reservists
From 1 October, where an employee is dismissed because they are a member of a reserve force, the normal two-year service requirement for bringing an unfair dismissal claim does not apply, and an employee may bring a claim immediately in these circumstances.
Bright Contracts – Employment Contracts and Handbooks.
BrightPay – Payroll & Auto Enrolment Software.