Can employers legally enforce a dress code?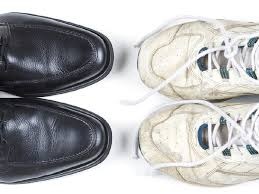 Yes, employers may legitimately request that their employees dress or appear in a certain way at work once they can show a reasonable business reason. There are various reasons why employers may wish to introduce such measures:
• Health and Safety: for example health care workers may not be allowed to wear jewellery for safety reasons around patients, certain clothing may not be allowed in factories while operating machinery, and employees in the food industry may be required to have their hair tied back.
• Promoting a certain image: an employee's appearance can reflect the ethos of the organisation, which can be particularly important for those dealing with customers or business contacts. For example, sales representatives generally need to maintain a high standard, whereas in some organisations uniforms are used to communicate the corporate image.
Key Considerations
• Non-discriminatory: any dress code should be non-discriminatory and should apply equally to men and women, although standards can be different, e.g. women must wear "business dress" and men must wear a "suit and tie".
• Religious Dress: this area should be dealt with extremely cautiously. Employees should generally be permitted to wear clothing/jewellery that represents their religious belief. Employers who put restrictions in this area should have clear business or safety reasons for doing so which do not indirectly discriminate against these employees.
Introducing a Dress Code
Employers who decide to introduce a dress or appearance code should have it clearly drafted in a policy which should be clearly communicated to all staff so they understand what standards are expected of them. Employers must be prepared to make reasonable adjustments to their policy for disabled employers if required. Employees who do not comply with set standards may be subjected to disciplinary procedures.
Bright Contracts – Employment Contracts and Handbooks.
BrightPay – Payroll & Auto Enrolment Software.