New rights for expectant fathers & partners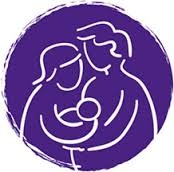 From today, 1 October 2014 fathers/mother's partners have the right to take time off to accompany the pregnant woman to ante-natal classes.
Under the new regulations, fathers/partners across England, Scotland and Wales, may take unpaid time off for up to two ante-natal classes. The time off is capped at six and a half hours for each appointment, giving the employee enough time to travel to and from the appointment.
The Government has issued guidance on the change which is available here.
https://www.gov.uk/government/uploads/system/uploads/attachment_data/file/351413/bis-14-1063-time-off-to-accompany-a-pregnant-woman-to-ante-natal-appointments-employer-guide.pdf
This change forms part of the Governments plans to introduce shared parental leave. Shared parental leave, which will come into effect for births/adoptions that fall on or after 5 April 2014, will allow mothers, fathers, partners and adopters to choose how to share time off work after their child is born or placed.
Employers need to ensure their policies and procedures are kept up-to-date with these policies.
Bright Contracts – Employment Contracts and Handbooks.
BrightPay – Payroll & Auto Enrolment Software.